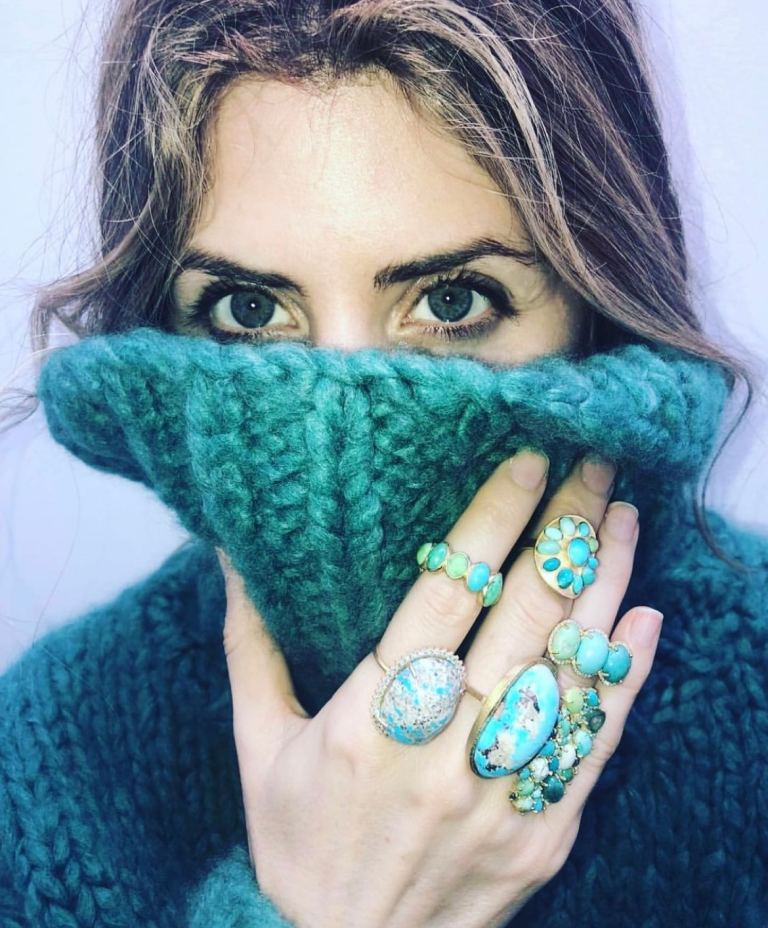 Marisa Klass' jewelry is a culmination of a lifelong fascination with fashion, art, and design. Driven by creative thinking, and a delight in making beautiful things, Marisa brings a joy of color and sophisticated appreciation of sculptural form to creating original, modern statement jewelry, that is often one-of-a-kind.
Marisa's early interest in fashion led her to study at FIT in New York. Returning to her home town of Toronto, she pursued her love of style by using semiprecious stones to create her own jewelry. As her designs evolved, the demand for her pieces inspired her to develop her own fine jewelry line in 2006. 
Marisa sees her dynamic pieces as the finishing touch to be worn effortlessly and for every day.
She is passionate about sourcing unique precious and semiprecious gemstones, searching out the most beautiful and captivating stones that inspire each original piece.
Marisa lives in Toronto with her husband and three children.